I'm not sure if this has already been mentioned, but here goes
I compare a lot of servers and not so much local drive.
When I compare from FTP site(actually SSH), would it be possible to allow the user to save a set of servers? I actually use Beyond Compare in both Linux and Windows.
For example...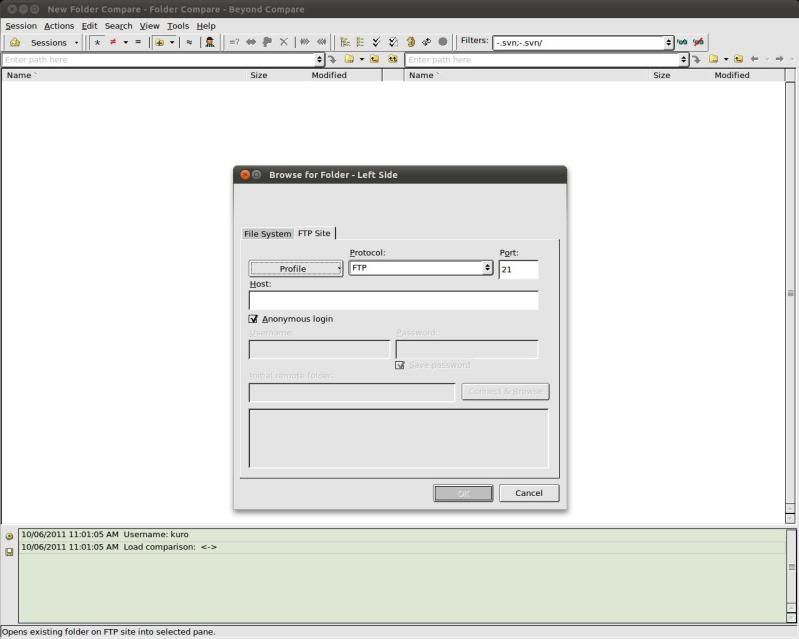 Instead of clicking profile and getting a dropdown list, can you click profile, and get a slide out list like you get in putty connection manager? And be able to save server name, host, login, password, and notes about that server?
Wouldnt exactly have to be like that, but at least be able to save servers into a file, or have the program save it in its own internal list....
Just a suggestion...
Thanks.